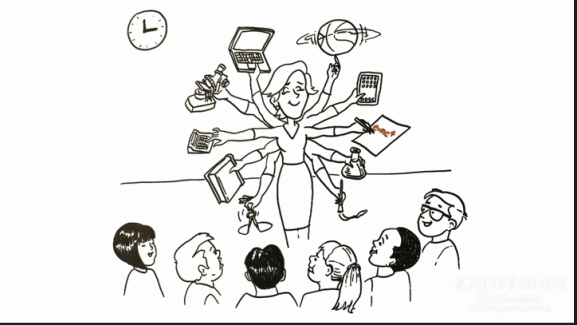 From Fixing The Schools a Sketchbook from Kauffman Foundation.
Teachers need to play multiple roles since they have a mix of students coming from very different backgrounds. Students have:
Different levels of knowledge

Different learning styles
Different levels and different types of intelligence (see multiple intelligences by Howard Gardner)
Come from different family backgrounds, resulting in different levels of involvement by parents
To handle a mix of students, teachers need to:
Knows the subject matter well and in depth
Have the ability to answer why questions
Need to use multiple techniques to deal with learning styles and learning approaches
This picture is a great depiction of how a teacher needs to play multiple roles.