Once in a while you get a chance to see experts code right in front of you. I had this experience when I was watching SICP videos. The code unravels right in front of your eyes. Some times the code is like poetry (of a different kind). Some times it is like a fascinating story.
I was reminded of that when I was watching Learn Python Through Public Data Hacking – by David Beazley . Look at these little fragments. It struck me that even if you don't know Python, you can look at these fragments of code, and figure out what is going on. That is the beauty of an expert  at work.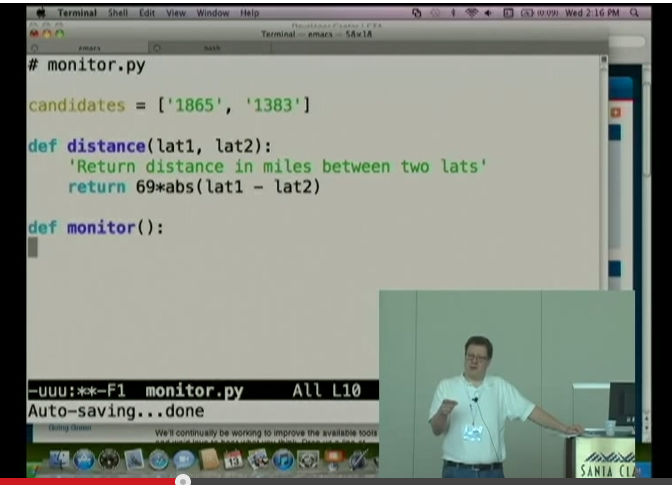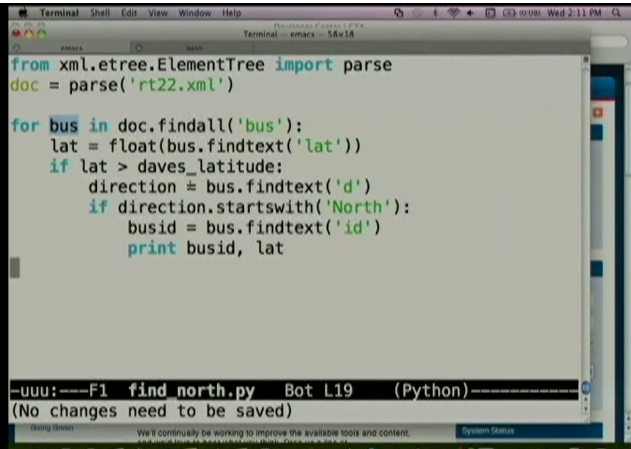 I have a few friends who can do this and it is always a pleasure watching them. Doug used to say that you learn a lot from watching experts work. Whether the act is writing code or painting a picture, or chiseling a piece of wood, when you watch creation at work it is always a joy.
Context:
I have been trying to find videos to show my students learning Python. We are trying a few experiments. Learning Python through games and Learning Python by hacking data. I want them to have great videos to watch and get mesmerized by these experts at work.