In Information to Intelligence, I mentioned a process of progressive discovery of actionable intelligence from information streams. Our approach was to filter information based on relevance to your organization/business at every step of a multi-step process.
Today while going through some material on Semantic Web, I came across this nice presentation from We Know It.  We know it caught my attention since they were talking about collective intelligence (an interest area of many of us at Program for the future).
Here is a copy of the concept of layered intelligence from the presentation.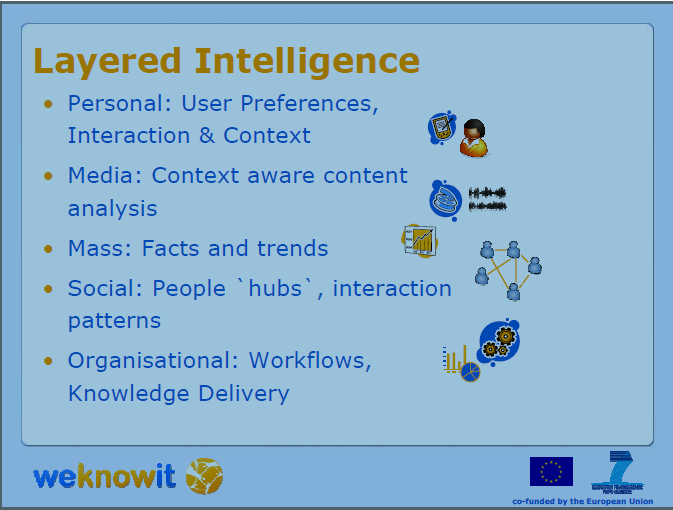 I think extracting semantic relationships from the large amount of public, organizational and social data may end up being the base information for specialized search engines.Imagine having access to public data about clinical trials and applying some kind of progressive extraction of intelligence and taking the output and representing it using a set of statements (say RDF triples). We can conceive of a very powerful search engine that uses this data to answer a variety of questions about healthcare
More about this in a future post.