There is no better way to express what is going on in Chennai (and India) than this graphic which Vijay was kind enough to share.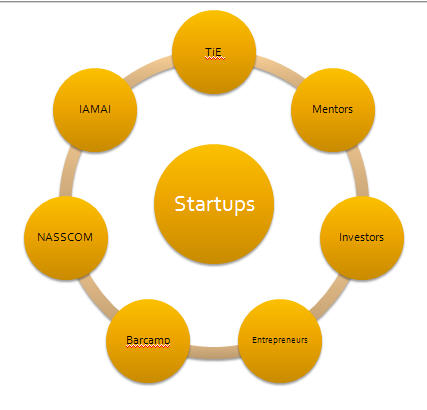 There is new kind of euphoria here. I was at TiECON on Friday and Proto.in on Saturday. Very different approaches and very different styles. But they both had one thing in common – entrepreneurs at the center stage. Vijay said it better than I ever can:
Startups are the Center of this Universe.
The essential environment for startups to breath rich oxygen, is taking shape. As young, energetic, voluntary organization proto.in has a very bottom-up approach. I sensed the excitement and could feel the energy yesterday. It is very difficult not to get infected by the enthusiam and optimism. I walked out feeling a lot younger,  and my head buzzing with the infinite possibilities. Vijay's Be That One Percent is still ringing in my ears.