Here is the mind map of various web information sources. This is not an exhaustive list. I will have a few posts following that describe each one of these in more detail.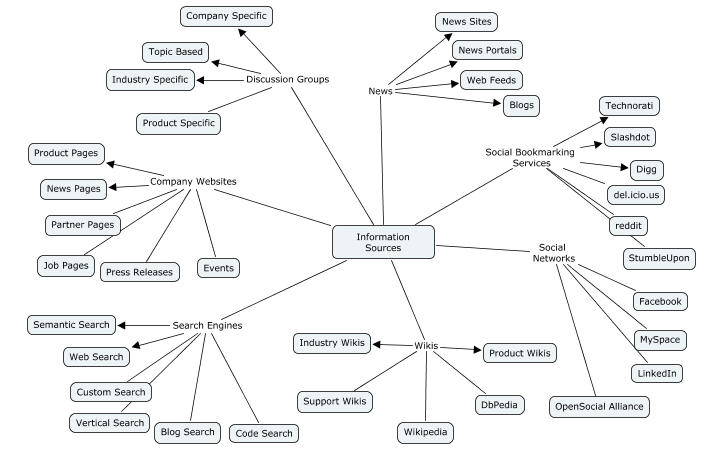 Look at this entry for some contextual information.
Update Jul 1, 2009
There are a whole host of new sources. So I will add them to comments and try to update this mind map once in a while.
Here are some:
– Freebase is a social database of open data
– Twine is a smart way to keep track of information and share it with others. It goes beyond simple bookmarking.
– data.gov is a fabulous source of  US government information. Will try to find and add other similar resources for other governments.