I just discovered Wiki Mind Map on LifeHacker. I tried a couple of maps. It is a cool way to visually browse information from Wikipedia. It may be a nice tool for presenting information, as well. You can click on the link and see the new mindmap of the topic or head over to the wikipedia page. Links are specially marked.
Here is a map of The Semantic Web .It takes a bit of time to draw but worth the wait.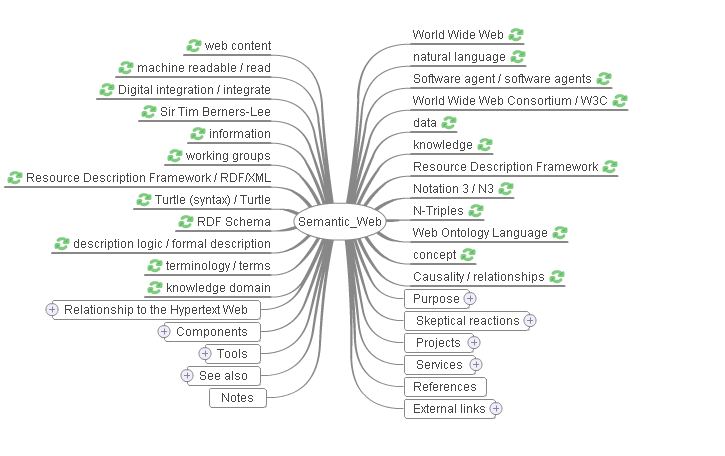 And another map of Mathematics. I just clipped part of it for display here.