Stumbled on Hakka Logs yesterday. Have not fully explored the team features, yet. But this is a great way to keep track of both private and public notes. It allows me to think aloud and share it with others.
Here is a snapshot of my log about my new initiative "Build Skills", this morning.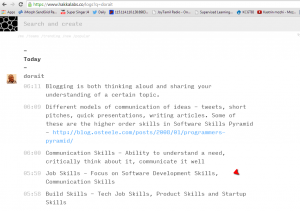 Give it a try. You may enjoy using it.