The mobile gaming market in North America continues to grow. As of Q3 2014

, 

there are 141.9MM NA mobile gamers, 

up from 111.3MM NA mobile gamers

in 2013. These mobile gamers spent an average of $32.65 in the last year,

generating $4.63B in NA mobile gaming revenue.
The graph below provides a view of how gamers discover games (click on it to get a larger view)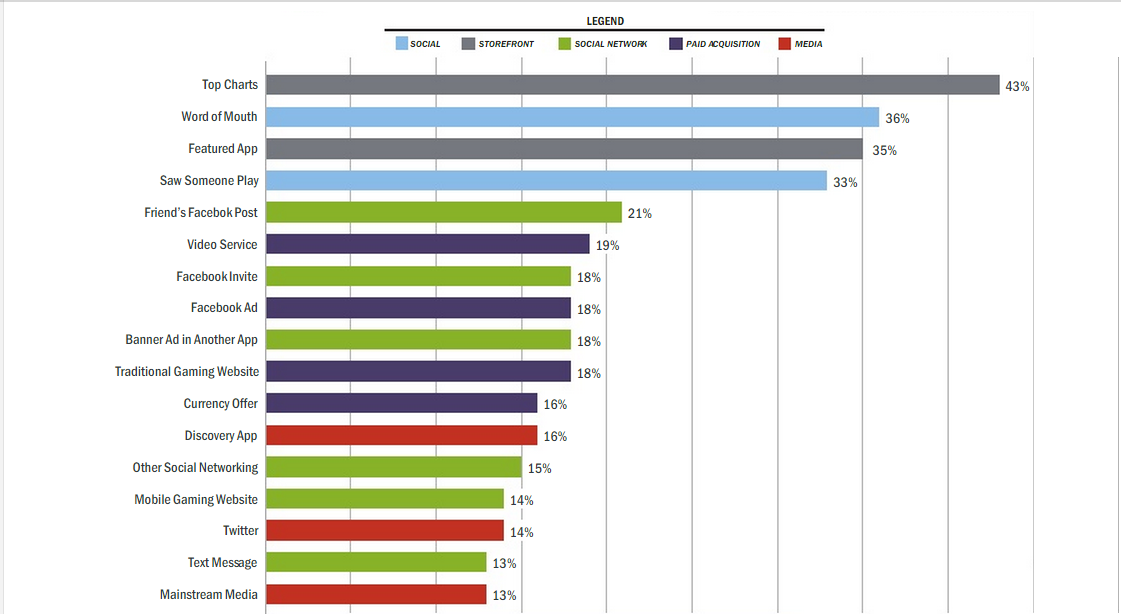 For a great analysis please see this  free report.