If run any kind of business, this book  Competitive Intelligence Advantage: How to Minimize Risk, Avoid Surprises, and Grow Your Business in a Changing World is worth a read.
Here is a picture from the book that talks about Competitive Environment (with due acknowledgement) an amazingly clear picture that demystifies Competitive Intelligence.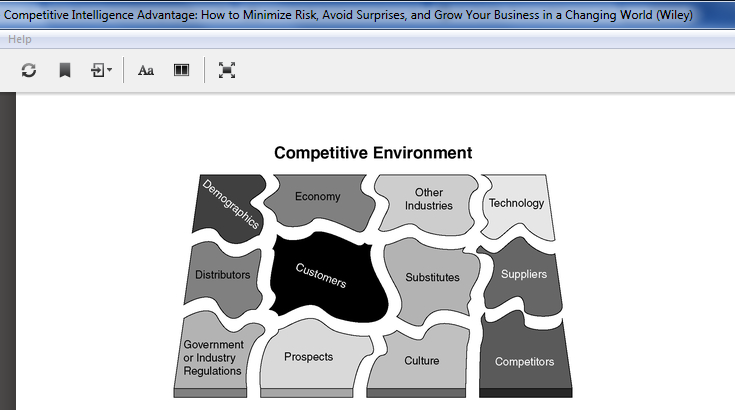 I will provide a brief summary once I finish the book. Sheena demystifies a lot of confusing terms like Business Intelligence, Competitive Intelligence, Competitor Intelligence, Open Source Intelligence and a whole lot of others.
This book provides  a compelling argument about why every company should pay attention to competitive intelligence. Sheena provokes a lot of reflection about information, intelligence and a context in which you can think about them. .