Was browsing through Physical books in a library today and found this amazing book called Little Big Things by Tom Peters (of In Search of Excellence fame). Here is a teaser page on China and India.
This is not a call to action. It is a call to awareness.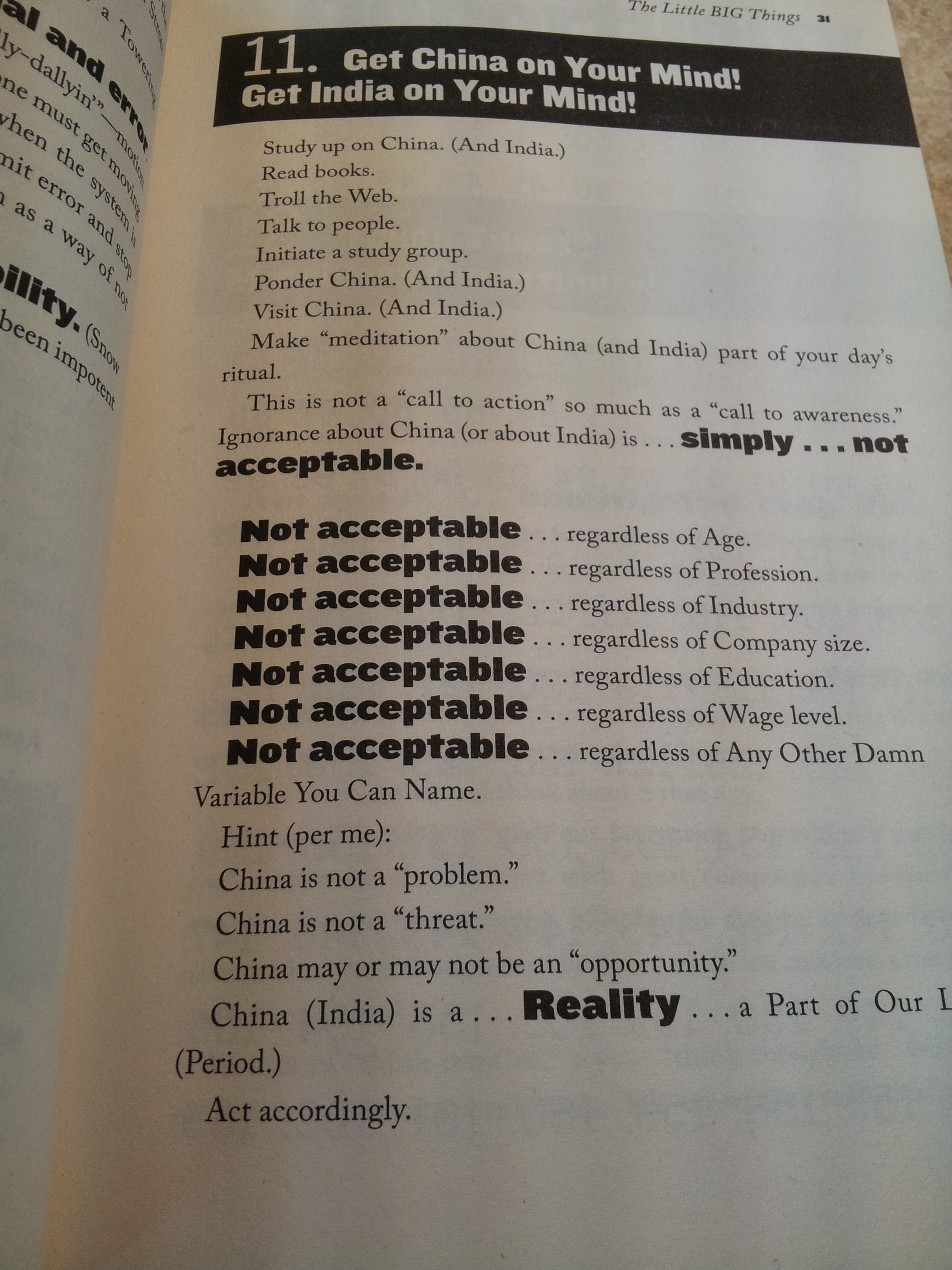 It is written in 2010 but a lot of what he talks about in his book are timeless. You can get more info here and download a free chapter. You can also look at the table of contents.