At iMorph, we build tools to discover, gather and explore information. Here is one prototype we are playing with. It takes three publications and analyzes the top terms (we chose bigrams – pairs of words). Each tag cloud is build by analyzing the news feeds from these financial newspaper sources.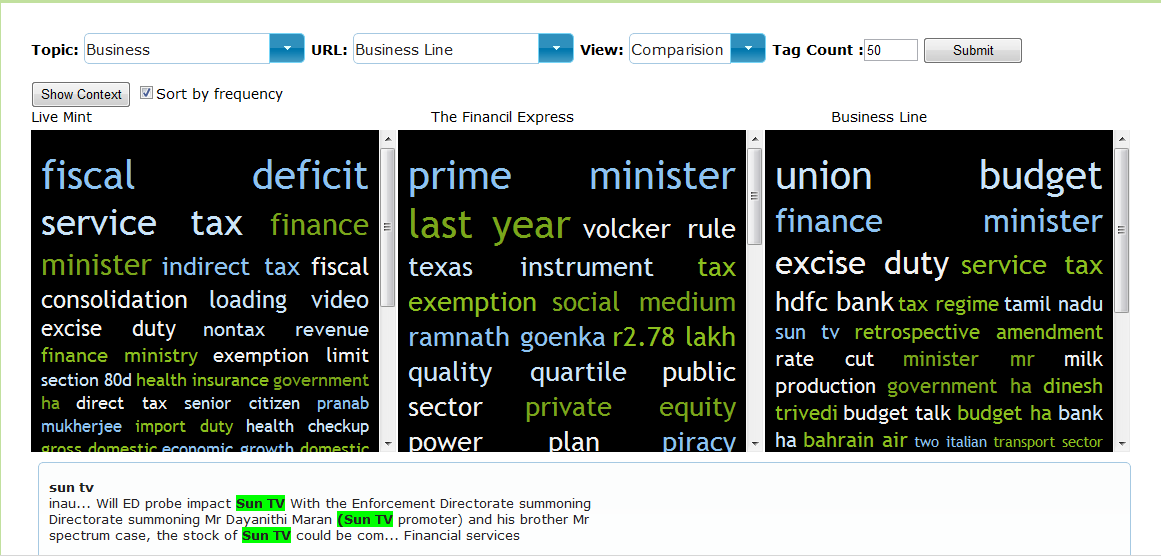 Topic: You can create a topic and assign some feeds to get information about the topic
URL: You can pick from different sources in the specified Topic
View: We have several views (Linked Tagclouds, Trend Clouds and CompanyClouds). You can pick one to deep dive into
Tag Count: Number of top level tags (in this example top 50 bigrams).
If you are interested in taking a look, let us know. We can get you into an early access program.